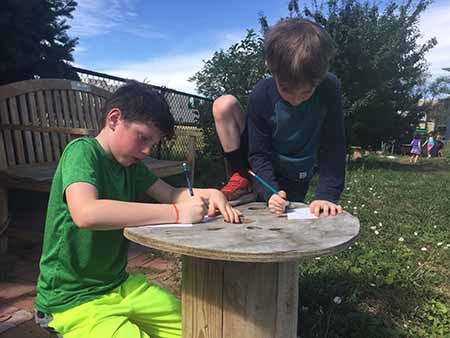 Welcome to Writing Activities feed!
We add new activities monthly that work on critical writing concepts – that fit right into your day! Our activities prepare young learners for kindergarten and strengthen elementary school-age childrens' writing proficiency.
Our videos and idea-cards show you how to seamlessly incorporate writing into your everyday parenting routine. Activities focus encouraging creativity, strengthening muscles, fun spelling word practice, and other clever ways to practice the craft. All of the activities come with a discussion of the writing concept being taught as well as ways to modify or extend the activity for different types of learners.
Coming up in October:
Look for 'Night Messages': Make a moment of writing part of your child's bedtime routine!